McHenry County Pheasant Updates
Winter 2016

This winter has been "okay" for wild pheasants around McHenry County, though January was a tough month for them.  With a layer of ice/snow crust on the ground, birds had a difficult time locating food.  Now that the ice layer has melted away, they can return to foraging for food on the ground.  Thank you to those of you who planted food plots around pheasant habitat.  Such plots can make a world of difference for wild pheasants!  Below are a few wild pheasant photos of wild McHenry County pheasants feeding in an open field/January 2016.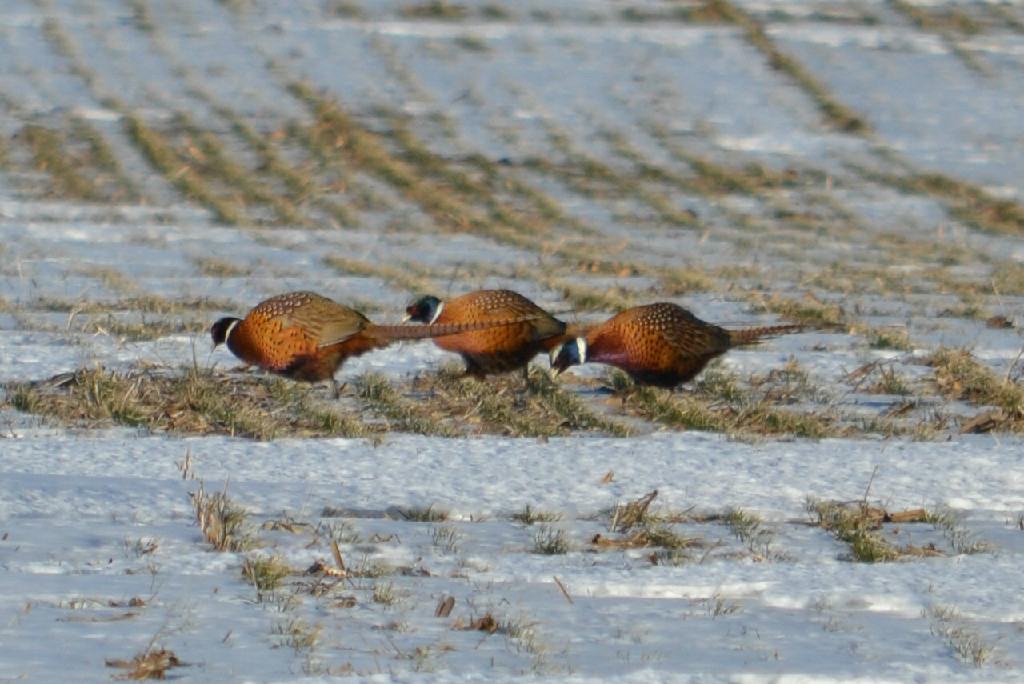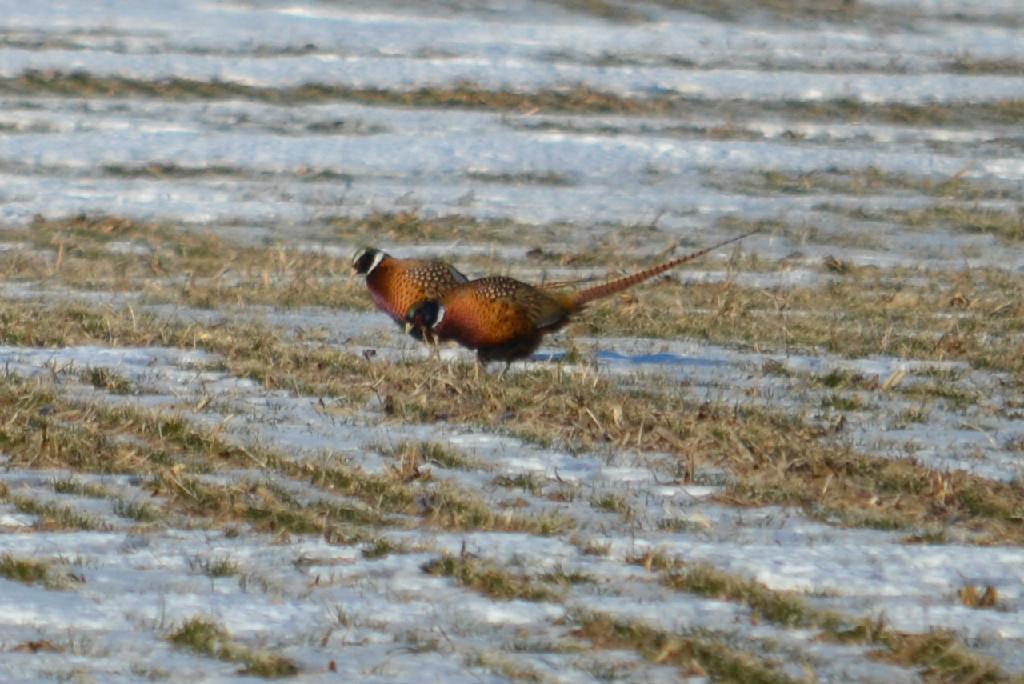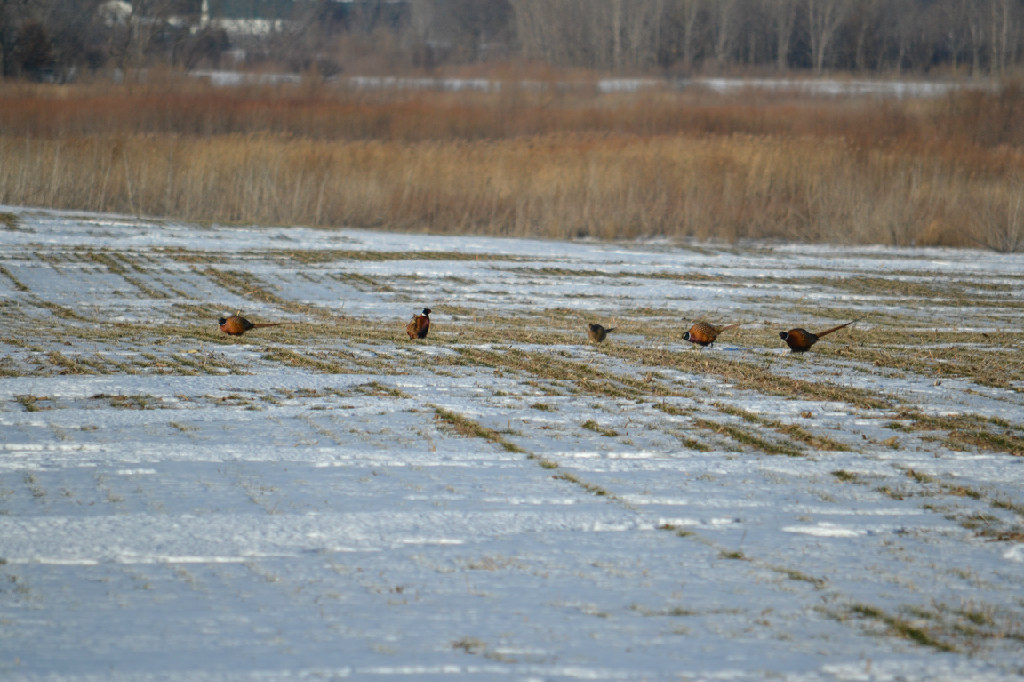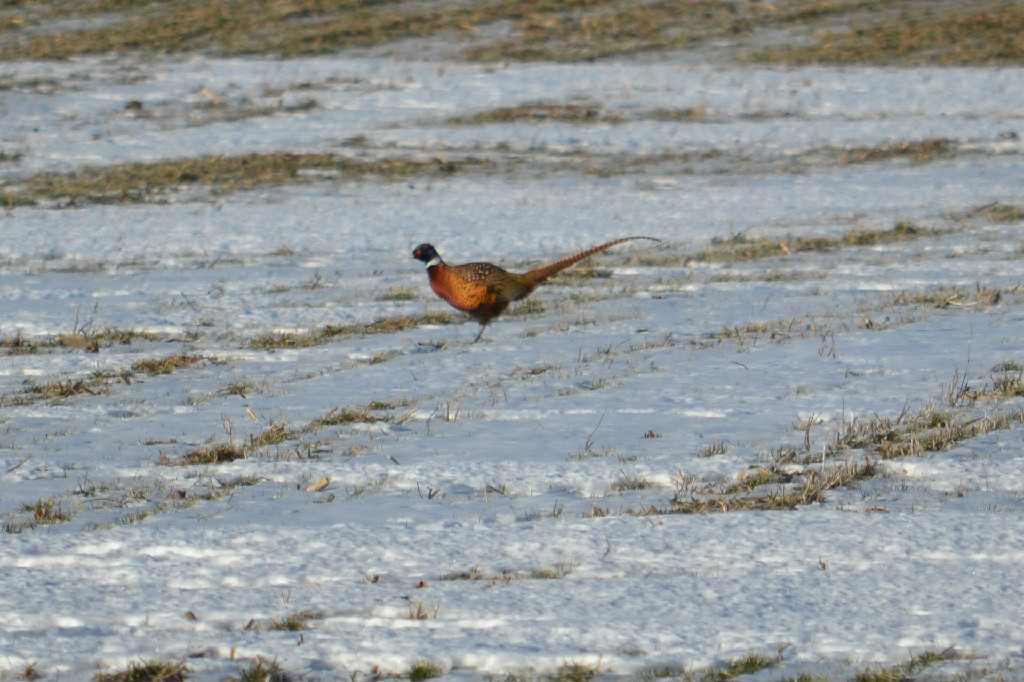 !!!PLEASE delay mowing wherever possible until mid to late July!!!
Pheasants and other ground dwelling wildlife are counting on ditches, fence rows, hedge rows, and small, medium, and large grassy sections to get from one habitat or food source to another.  Also, take note: Pheasants and other wildlife are nesting this time of year!
If you are a "recreational" mower, please put it off (if not for the year) until mid to late July. Every little bit of habitat left alone helps!

Food Plot seed FOOD PLOT SEED;  To place an order please contact Bob at this time.   Typically food plot see comes in around April.   We will then distribute it to those who placed an order. 
(

This email address is being protected from spambots. You need JavaScript enabled to view it.

)

Illinois Gains 3 new Pheasants Forever Biologists!
To read more just click on the link----

www.pheasantsforever.org
Support Hackmatack!
--(
UPDATE-AS OF 8/2012--11,000 acre Hackmatack project is now going to be a reality for McHenry County!
)  
The McHenry County Pheasants Forever Chapter along with other not-for-profit habitat organizations will be improving pheasant and other wildlife habitat on these lands once land purchases begin.   This project will open thousands of acres of public hunting and other recreation uses within McHenry County.  For more information regarding Hackmatack please visit
http://www.hackmatacknwr.org/
Illinois Pheasant DNA Study needs your help!
 
This 4 year study of wild IL pheasants has been completed!  To anyone who helped with this study by providing feather samples--Thank you! 

 Issues (within) Illinois' wild pheasant populations were discovered i.e. changes in breeding, brood sizes, behavior, etc.    Findings will be presented to the ILDNR and possible solutions will be discussed as we begin to address underlying issues facing post 1995 wild Illinois ringneck pheasants.  


MCHENRY COUNTY WILL BE GAINING ANOTHER STATE IDNR SITE!

-
-
As more information comes through we will post it here.  Information is limited at this time so we don't know when, how large of an area, or exactly where the site will be located.   This site will most likely be another public hunting site.